Rates & Services
GP service packages
We offer a collection of exclusive service packages to our General Practice clients. As GP practice arrangements and requirements differ, so do their locum needs. That's why we offer a truly unique range of packages as well as the option to choose "ad-hoc", whatever you need.
You may also wish to have a look at our special promotional offers.
There has never been a better time to book your holiday cover for Summer 2018 for your piece of mind and saving money taking advantage of a 3% discount rate until the 30th of April 2018.
Book your Summer Holiday cover now!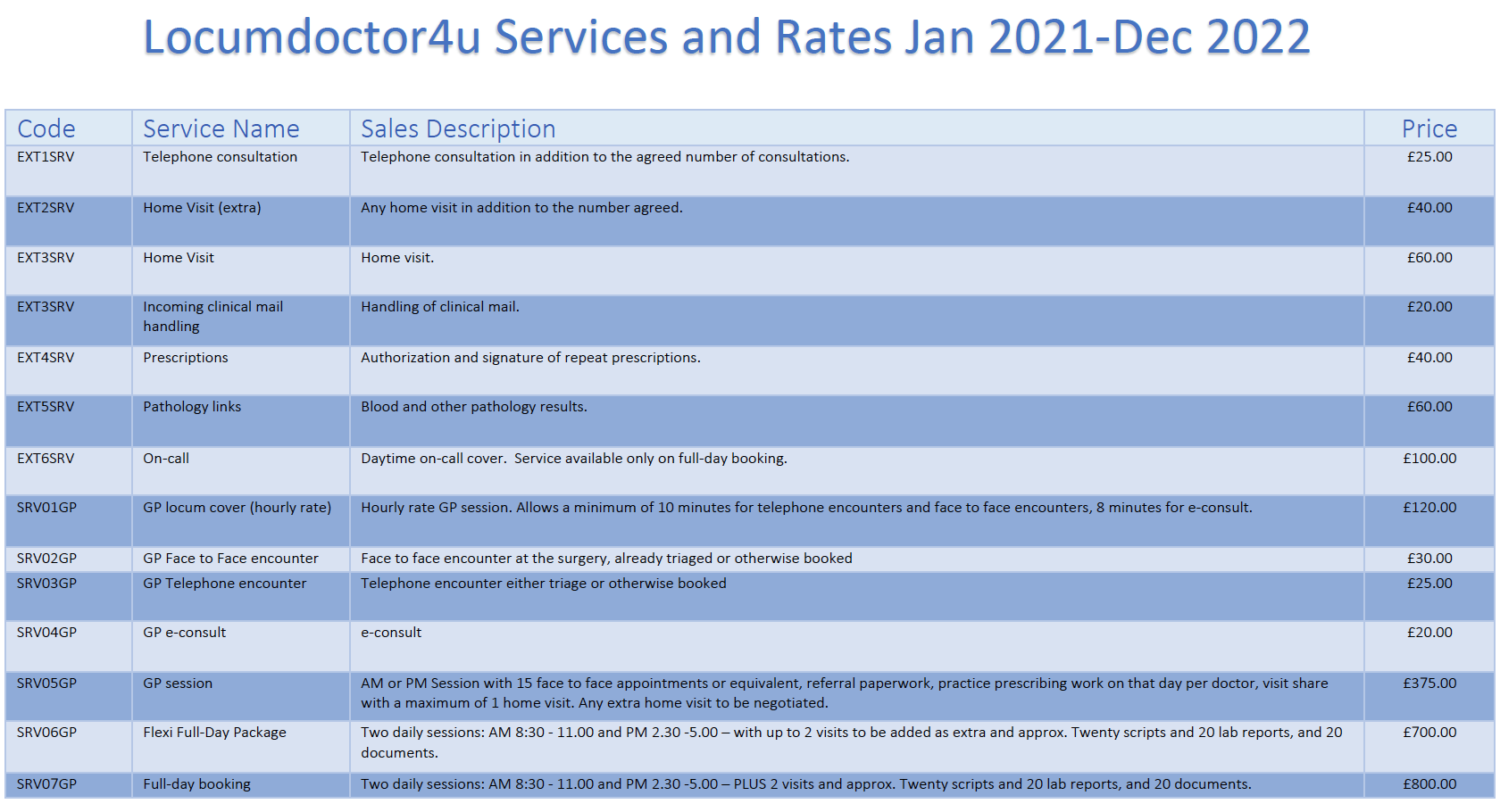 For "ad hoc" quotes please send us an enquiry explaining your needs.